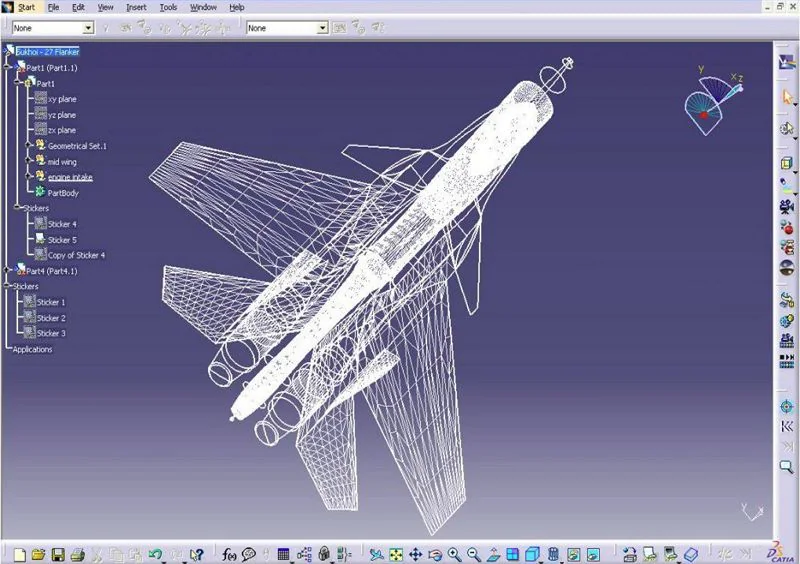 CAD software is used to create drawings such as blueprints, building plans, technical illustrations, and other designs.
Free CAD software is available to students and hobbyists for no cost. They can use these programs to design their own projects or work on school assignments.
LibreCAD is an open-source 2D CAD program that can help you make technical drawings. It is a mature and feature-packed application that can be downloaded for free without any trials or subscriptions.
FreeCAD is a free and open-source 3D CAD software
FreeCAD is a free and open-source 3D CAD software that allows you to design real-life objects of any size. It also offers tools to sketch constrained geometry 2D shapes and use them as a base to build other objects.
It reads and writes to a wide variety of file formats, including STEP, IGES, OBJ, SVG, DXF and many others. This makes it easy to integrate the software into your workflow.
In addition, the program includes a number of components that allow you to adjust dimensions and extract design details from your 3D models. This helps you produce high-quality production-ready drawings.
If you are looking for a free CAD solution that has an intuitive block-building concept and basic operations of modeling, TinkerCAD is a good option. Its library of millions of files lets you find shapes that suit your needs and style.
It is a parametric modeler
A parametric modeler is an incredibly powerful tool for CAD users. It allows you to replace hard-coded constants in constraints with values that are stored in a table and referred to by meaningful names. This makes it easy to modify a design without having to go in and edit all the sketches individually where a particular dimension might have been used.
FreeCAD is a parametric 3D CAD software that works on Linux, Mac and Windows operating systems. It has a modular architecture, enabling you to install plug-ins for additional features that you require.
It has a number of tools similar to those of CATIA, Creo, SolidWorks, Solid Edge and NX. It is a general-purpose parametric CAD, building information modeling (BIM), mechanical computer-aided design (MCAD) and PLM software.
It is a free and open-source software under the LGPL-2.0 or later license and supports multiple open file formats such as STEP, IGES, STL, SVG, DXF, IFC, OBJ and DAE. It also provides an intuitive user interface and a powerful geometric kernel.
It is a building information modeling (BIM) software
CAD software is a tool that enables engineers to design, draft and layout their work on a computer screen, print it out and save it for future editing. It has a number of benefits including increasing on-site productivity and reducing the cost of production.
Originally created and used on milling machines, CAD is now available across many operating systems and can be used remotely from the home. It can be used for drafting and drawing the physical components of manufactured products, conceptual designs, product layouts, strength and dynamic analysis of assembly, and environmental impact reports.
The program also supports BIM, a building information modeling technique that models large structures like buildings using 3D computer models and additional layers of data. This extra information allows all sorts of advanced analyses, such as structural resistance, cost and construction time estimations, and calculations of energy consumption.
Graphisoft offers a free BIMx app that integrates 3D modeling and comprehensive 2D documentation. It's ideal for bridging the gap between design studios and construction sites by presenting digital models via Google Cardboard VR. It also offers precise feedback from workers and supervisors by indicating where in the drawings problems are occurring.
It is a mechanical computer-aided design (MCAD) software
A mechanical computer-aided design (MCAD) software program allows engineers and architects to create precise drawings and technical illustrations. These designs can be used for product engineering or architectural design.
The CAD technology behind these programs has become an integral part of the manufacturing industry. It helps designers and engineers visualize their products before they're fabricated.
Some of these tools also allow for simulations using a Finite Element Analysis solver and for preparing parts for CNC machining. These can save designers time and money, since they can check their designs in a virtual world and make adjustments before making the real thing.
SolidWorks is one of the most popular CAD programs for mechanical engineering and product development, and it's also the software of choice for many employers. It can be used to create 2D sketches, as well as 3D models for kinematics and dynamics analyses.
About Author